8 min ago
Kremlin says few signs for nuclear arms control dialogue, but treaty is "important"
From CNN's Anna Chernova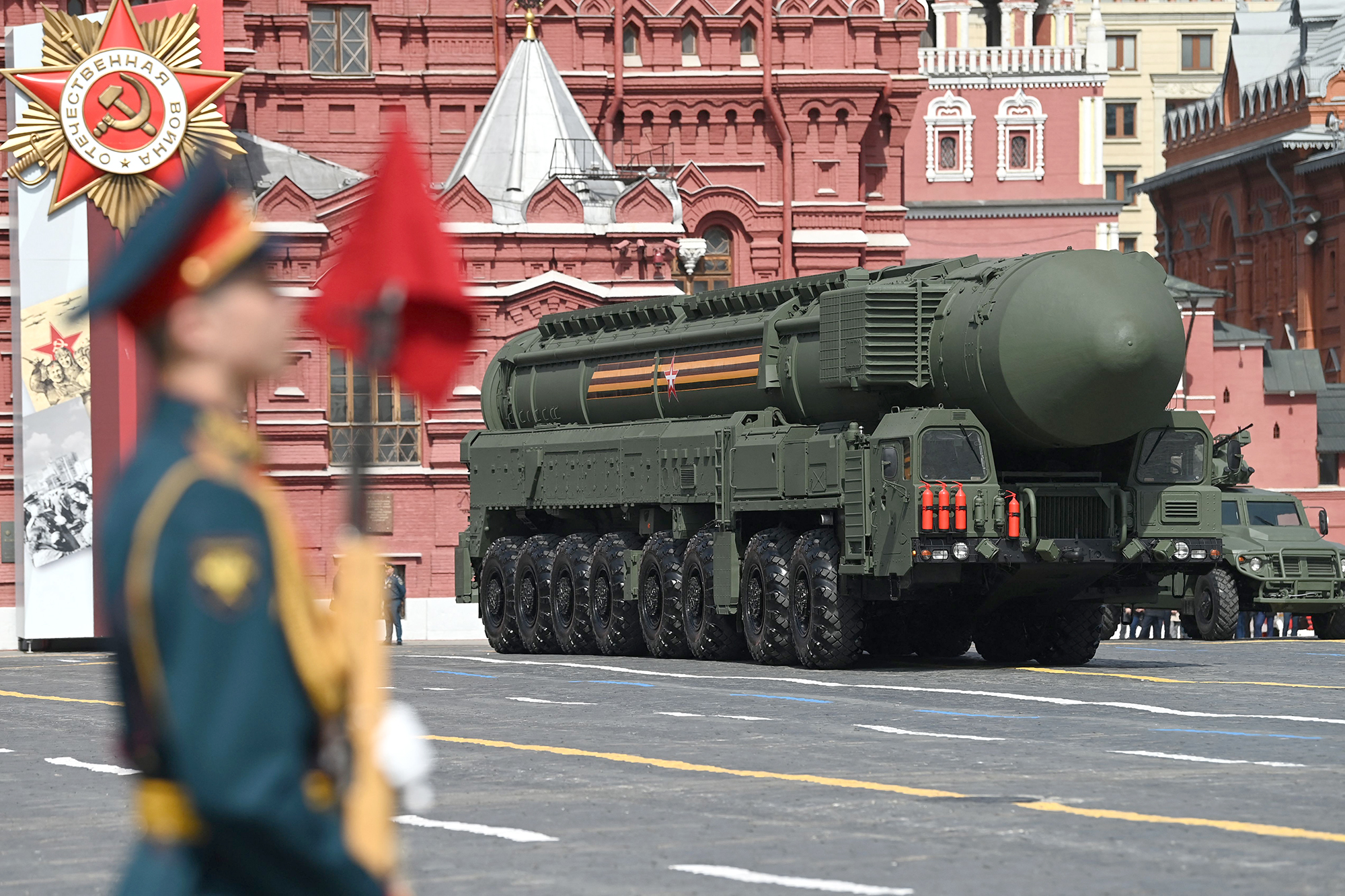 A Russian Yars intercontinental ballistic missile launcher parades through Red Square during the general rehearsal of the Victory Day military parade in central Moscow, Russia, on May 7. (Kirill Kudryavtsev/AFP/Getty Images)
Moscow said on Wednesday that there are few signs suggesting that the Russia-US dialogue on the nuclear arms control treaty will continue but the agreement is "important" as it is the only one that is still viable.
"We consider the continuation of the [START] treaty very important. It is actually the only one that still remains, hypothetically speaking, viable," Kremlin spokesperson Dmitry Peskov told reporters on a conference call.
Peskov went on to accuse Washington of destroying the basis for the treaty with NATO's military infrastructure "working against" Russia which "creates very hostile conditions."
"We see that the United States has actually destroyed the legal basis in the field of arms control and security," Peskov said.
"We see how the entire military infrastructure of NATO works against the Russian Federation. We see how the entire NATO intelligence infrastructure -- including reconnaissance aircraft and satellite constellations -- works 24/7 in the interests of the Ukrainian regime," he added.
"Of course, all this creates very hostile conditions for us, which we cannot ignore."
Peskov's comment came after the US State Department accused Russia of violating its obligations under the New START Treaty -- a key nuclear arms control agreement with the United States.
1 hr 42 min ago
German parliament vice-president arrives in Kyiv
From CNN's Mick Krever and Stephanie Halasz
The vice-president of the German parliament, or Bundestag, has arrived in Kyiv, she said on Twitter.
"Kyiv. I arrived here today by night train," Katrin Goering-Eckardt said. "Ukrainians are defending their country & our common freedom. I admire their courage. In the next few days, I would like to get a picture of the reconstruction, the humanitarian situation and the difficult everyday life on the ground."
Goering-Eckardt's trip comes after Germany confirmed last week it will send a long-demanded contingent of Leopard 2 tanks to Ukraine in a major sign of support for Kyiv.
The announcement made for a landmark moment that followed weeks of intense pressure on Berlin from some of its NATO allies.
Goering-Eckardt expressed her support for the decision, writing on Twitter on January 24: "The #Leopard's freed!"
However, on Germany's streets, reactions were mixed, with some citizens telling CNN that they were concerned about how the war may now escalate.
2 hr 24 min ago
Japan's foreign minister vows to send "strong message" after meeting with NATO chief
From CNN's Emiko Jozuka in Tokyo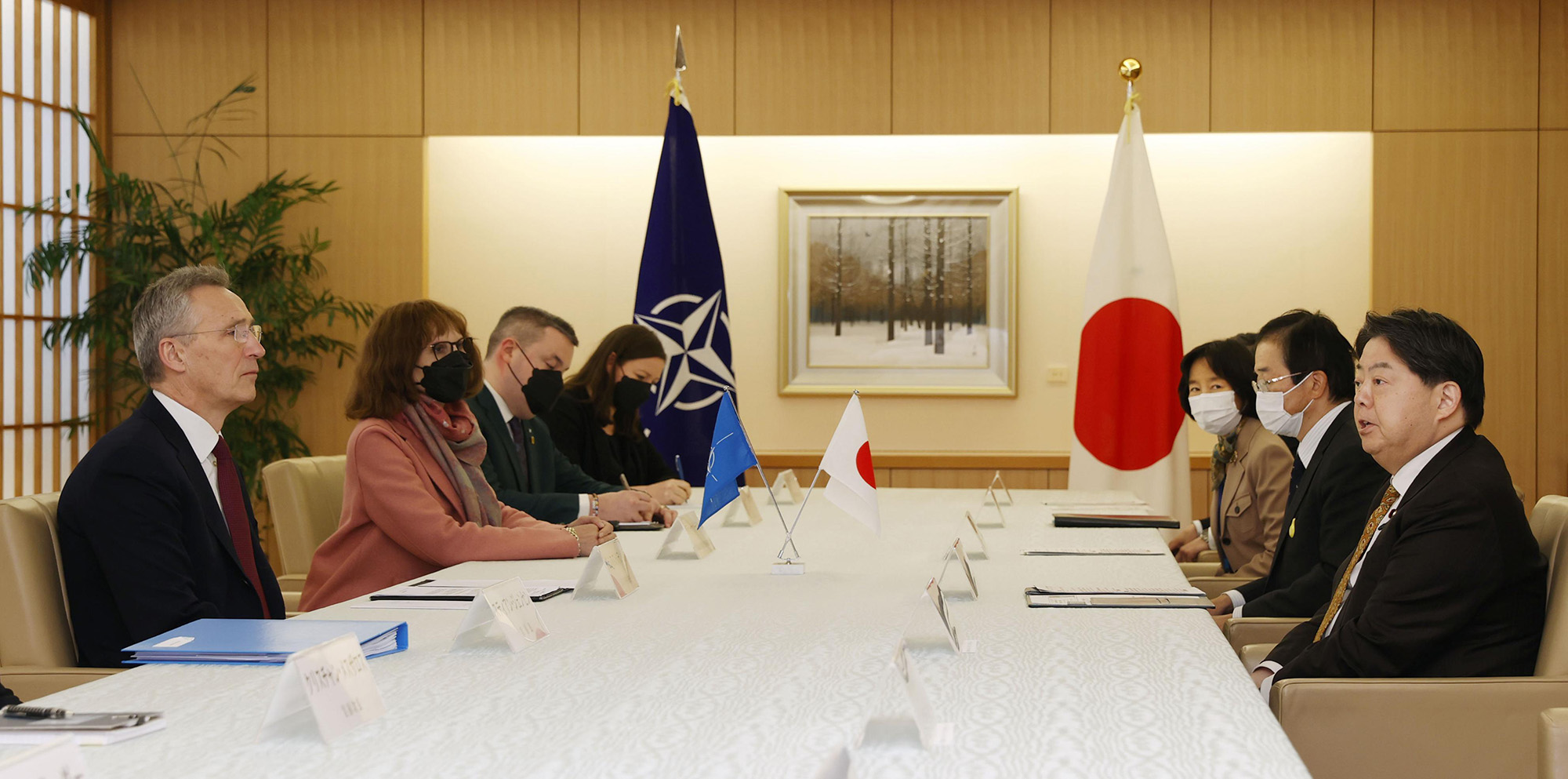 Japanese Foreign Minister Yoshimasa Hayashi, right, holds talks with NATO Secretary General Jens Stoltenberg, left, in Tokyo, on February 1. (Kyodo News/Getty Images)
Japanese Foreign Minister Yoshimasa Hayashi pledged Wednesday to uphold the country's sanctions against Russia over its war in Ukraine after meeting with NATO Secretary General Jens Stoltenberg in Tokyo.
Hayashi told Stoltenberg that NATO shares "fundamental values with Japan," according to a statement from Japan's Foreign Ministry.
It is meaningful for Japan — which will chair the G7 summit in May and serve as a non-permanent member of the UN Security Council this year — to "deliver a strong message" at "this historical inflection point" together with NATO, he said.
Hayashi and Stoltenberg also exchanged views on the security situation in the Indo-Pacific region, the statement added.
On Tuesday, Stoltenberg and Japanese Prime Minister Fumio Kishida said NATO and Japan would deepen collaboration as the world faces its "most severe and complex security environment since the end of World War II," according to a statement from the Japanese Prime Minister's Office.
Last week, Tokyo approved additional sanctions on Moscow, including banning exports to 49 more entities, adding more items to an export ban and freezing assets of individuals tied to the Kremlin, public broadcaster NHK reported.
1 min ago
Top Ukrainian security official says Russia is preparing for "maximum escalation" in the war
From CNN's Yulia Kesaieva in Kyiv, Mick Krever, Jonny Hallam and Josh Pennington
Oleksiy Danilov gives an interview in his office in Kyiv, Ukraine, on December 24, 2021. (Sergei Supinsky/AFP/Getty Images)
Russia is gearing up for a "maximum escalation" of the war in Ukraine, potentially as soon as the next few weeks, according to a top Ukrainian national security official.
"These will be defining months in the war," Oleksiy Danilov, Secretary of Ukraine's National Security and Defense Council, told Sky News in an interview broadcast Tuesday.
"I'm conscious the main fights are yet to come and they will happen this year, within two to three months," he said.
"Russia is preparing for maximum escalation. It is gathering everything possible, doing drills and training. When it comes to an offensive from different directions, as of now, I can say that we are not excluding any scenario in the next two to three weeks."
Ukrainian officials have warned for some time of a renewed Russian offensive and have asked for more powerful weaponry from Western allies to counter the threat.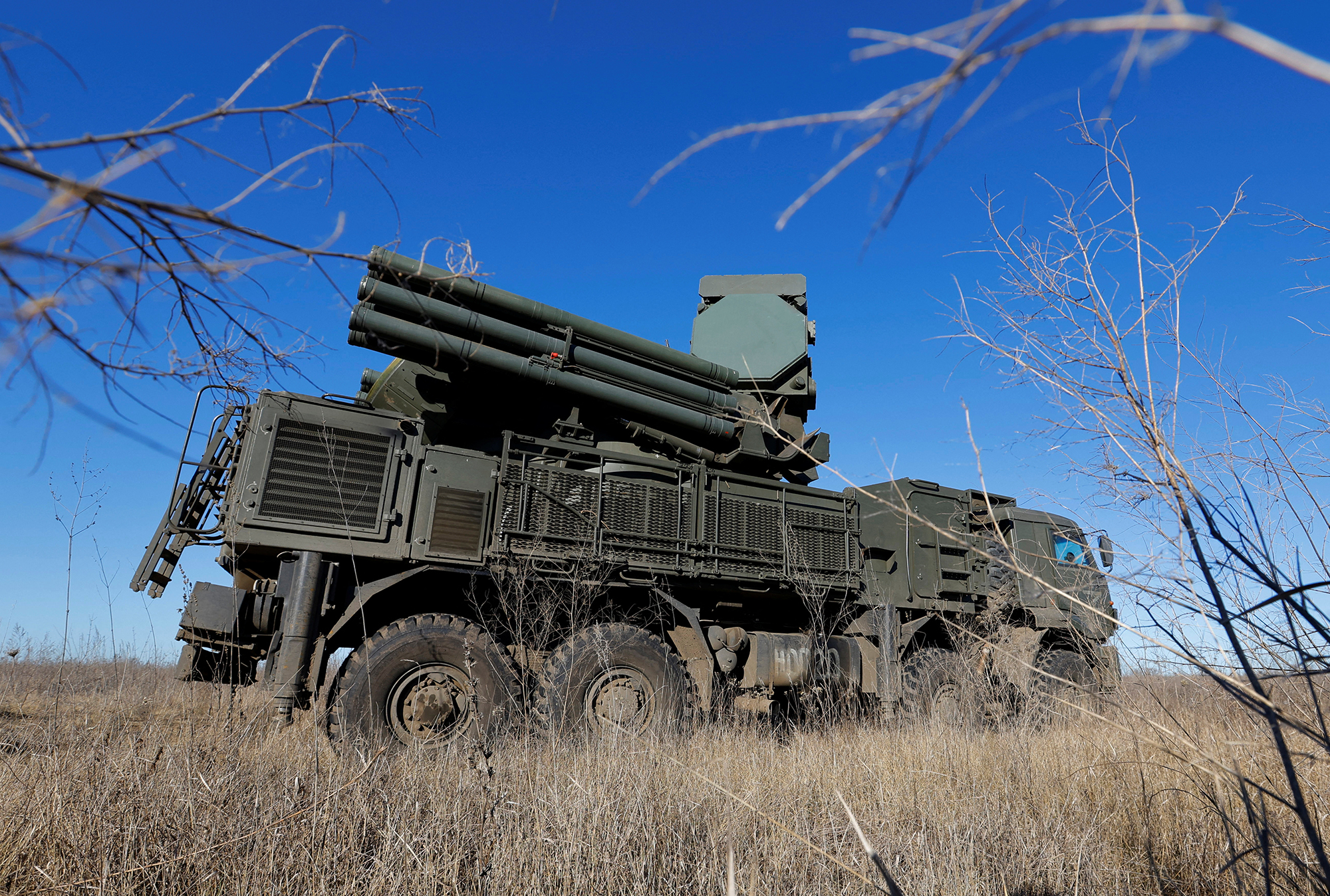 A Russian Pantsir anti-aircraft missile system on combat duty in the Luhansk region, Russian-controlled Ukraine, on January 25. (Alexander Ermochenko/Reuters)
Following Danilov's comments, a Ukrainian military spokesperson said Wednesday that there a signs Russia is preparing for a renewed offensive in southern Ukraine.
"Not just on land, but on the sea and in air as well," Natalia Humeniuk, head of the United Coordinating Press Center of Security and Defense Forces of the South of Ukraine, said on national television.
Ukrainian intelligence had noted changes to activity of Russian naval forces in the Black Sea, she added.
"It increases and decreases rapidly, and the missile carriers are moving back and forth," she said.
Meanwhile, the Belarusian Defense Ministry on Tuesday said it would hold a further week of joint military drills with Russia.
"During the week, military representatives from the two countries will practice joint planning of the use of troops based on the prior experience of armed conflicts in recent years," the ministry said in a statement.
4 hr 37 min ago
Zelensky says Ukraine is preparing "reforms" ahead of talks with EU
From CNN's Josh Pennington and Alex Stambaugh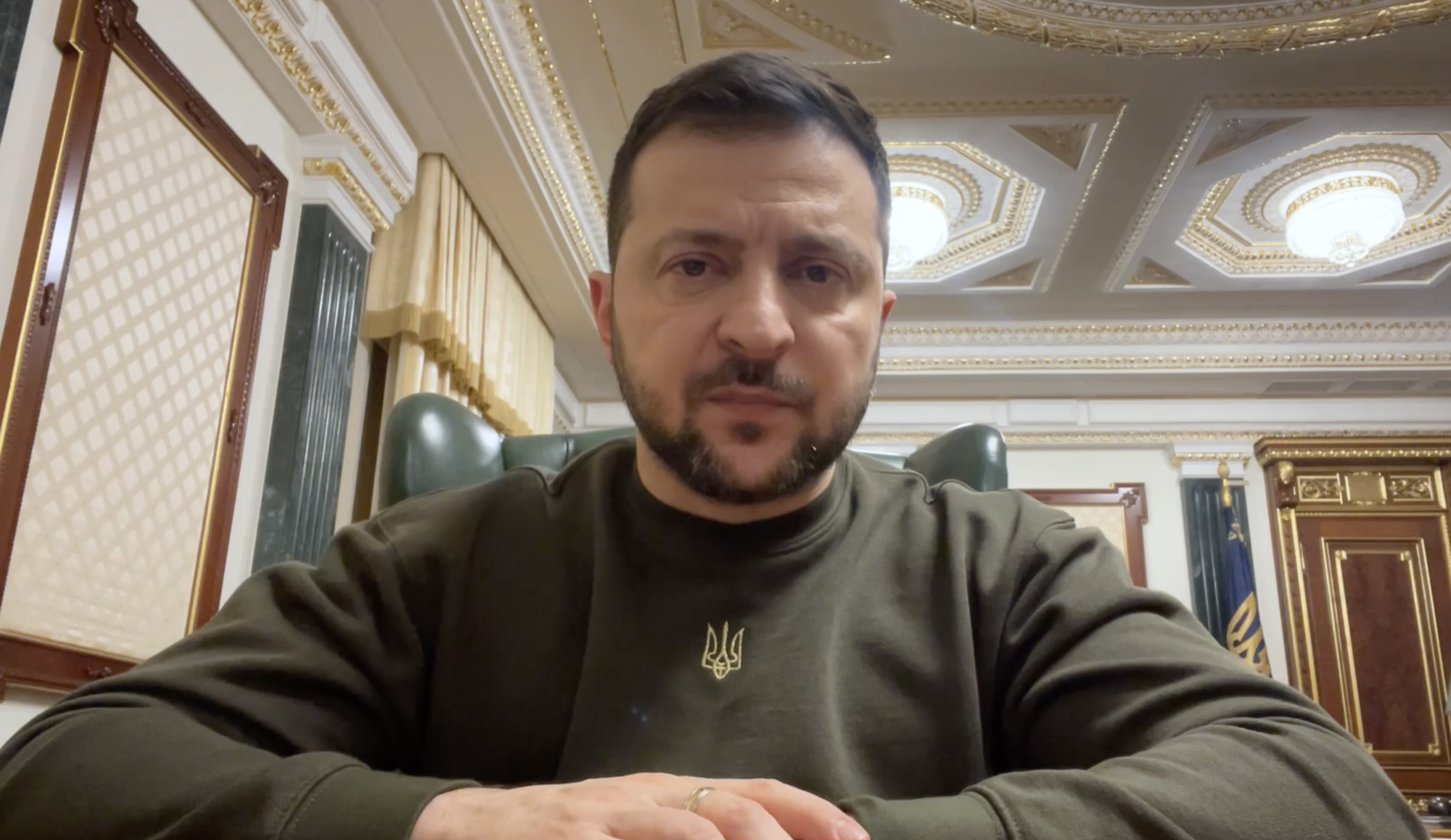 Ukrainian President Volodomyr Zelensky delivers an address on Tuesday in Kyiv. (The Presidential Office of Ukraine)
Ukrainian President Volodymyr Zelensky said Tuesday that his administration is preparing to introduce changes ahead of talks between Kyiv and the European Union scheduled for Friday.
"We are preparing new reforms in Ukraine. Reforms that will change the social, legal and political reality in many ways, making it more human, transparent and effective," Zelensky said in a video address, adding that further details would be announced at a later date.
Kyiv is finalizing preparations for the "summit" talks, he added.
Some context: Ukraine's Prime Minister Denys Shmyhal announced the "summit" earlier on Tuesday but provided no details on who would attend.
Holding the meeting in Kyiv is a "powerful signal to both partners and enemies," Shmyhal said at a government meeting.
Shmyhal told Politico in an interview published Monday that Ukraine, which was granted EU candidate status in June last year, has an "ambitious plan" to join the bloc within the next two years.
5 hr 37 min ago
Australia sanctions Iranians for supplying drones to Russia
From CNN's Mayumi Maruyama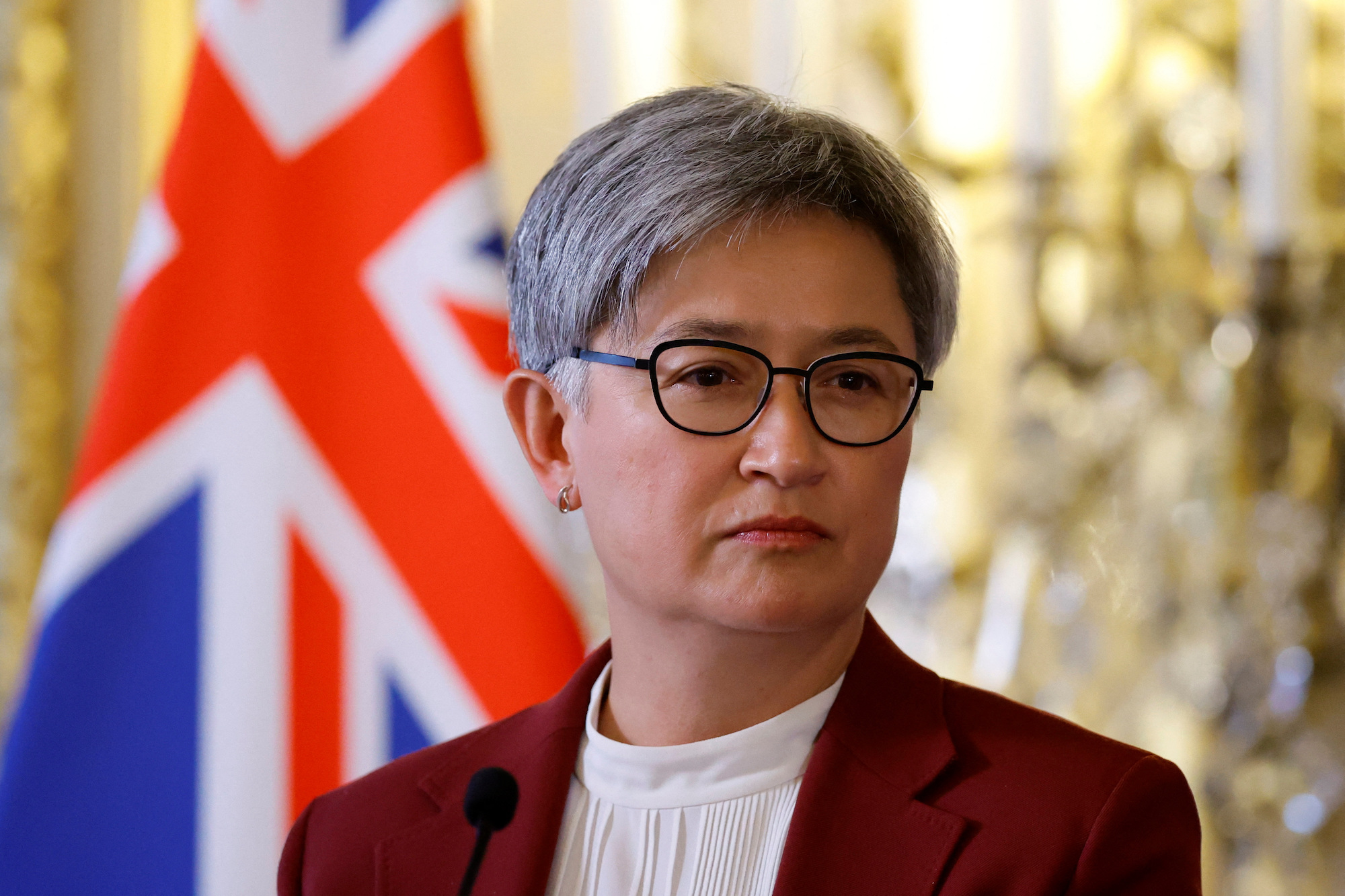 Australia's Foreign Minister Penny Wong attends a joint news conference with French ministers in Paris on Monday. (Sarah Meyssonnier/Reuters/FILE)
Australia on Wednesday announced additional sanctions against Iran for supplying drones to Russia in its war on Ukraine.
In a news release, Australian Foreign Minister Penny Wong said financial sanctions would be imposed on four Iranian individuals and four entities involved in the production and supply of drones to Moscow.
Russia has used Iranian drones across Ukraine with relentless ferocity, targeting both civilian areas and key infrastructure.
The sanctions are among wider measures announced Wednesday by Australia against individuals in Iran and Myanmar for alleged human rights abuses.
"Australia stands with the people of Myanmar, the people of Iran and with the people of Ukraine," the Foreign Ministry statement read.
"We employ every strategy at our disposal towards upholding human rights – ranging from dialogue and diplomacy to sanctions – consistent with our values and our interests."
Last month, the United States sanctioned seven Iranian officials tied to an Iranian defense manufacturer that designs and produces drones which have been used by Russia in the war in Ukraine.
6 hr 10 min ago
Russia increases joint military drills with Belarus
From CNN's Jonny Hallam, Josh Pennington, Tim Lister and Nick Paton Walsh
Russia and Belarus are conducting a further week of joint military drills, the Belarusian Defense Ministry said on Tuesday, the latest sign of cooperation between the neighboring allies amid Moscow's invasion of Ukraine.
"During the week, military representatives from the two countries will practice joint planning of the use of troops based on the prior experience of armed conflicts in recent years," the ministry said in a statement.
The ministry said the aim of the training is to improve the compatibility of the two militaries and is part of preparation for the joint Union Shield 2023 exercises the two countries will hold in Russia in September.
The announcement of the new drills comes as Russian and Belarussian aviation combat units continue to conduct training missions during joint flight and tactical exercises of the air forces of the two countries.
The exercises are being held at the Ruzhansky training grounds in Belarus about 150 kilometers (93 miles) north of the Ukrainian border.
Meanwhile, Russian President Vladimir Putin has backed a plan to set up joint military training centers with Belarus, according to Agence France-Presse.
In a decree published Tuesday, Putin tasked the defense and foreign ministers to conduct talks with Belarus and sign an agreement to establish the facilities, AFP reported.
The document did not specify where they would be based.
Some context: An announcement by Belarus President Alexander Lukashenko in October that his country and Russia would form a joint regional force and carry out exercises set off alarm bells in Kyiv.
The last time Belarus and Russia forces held joint exercises, in February last year, many of those Russian forces went on to cross the Ukrainian border in their ill-fated drive towards the capital.
But Western officials speaking to media on background this week have expressed doubt that Russia could launch an offensive from Belarus in the coming months.
The Russian troops' presence would, however, prompt Ukraine into stationing its troops in that direction to "offset that potential risk," the officials said, even though they stressed it is "hugely unlikely" that Belarus "will be an axis of advance in the next several months."
10 hr 41 min ago
After getting tanks, Ukraine escalates public pressure over F-16 fighter jets
From CNN's Natasha Bertrand and Alex Marquardt
Top Ukrainian officials have in recent days escalated their public lobbying campaign for US-made F-16 fighter jets, arguing they need them urgently to defend against Russian missile and drone attacks.
But that push is being met with skepticism by US and allied officials who say the jets would be impractical, both because they require considerable training and because Russia has extensive anti-aircraft systems that could easily shoot them down.
More puzzling to US officials is why Ukraine has made such a public show of asking for F-16s, when in private the jets are rarely mentioned atop Ukraine's wish list of weapons.
In private conversations US officials at the Pentagon and the White House have had with Ukrainians over the last several months, fighter jets have not ranked highly on the country's list of priorities, officials said. Instead, Ukraine has been much more focused on long-range missiles — which the US is reluctant to hand over — as well as more ammunition, air defenses and tanks, which are now on their way after a dramatic public debate among NATO allies.
The Europeans have had a similar experience. French President Emmanuel Macron and Dutch Prime Minister Mark Rutte said Monday that while "nothing is off-limits in principle," neither the Netherlands nor France had received any official requests from Ukraine to send the fighter jets.
Read the full story: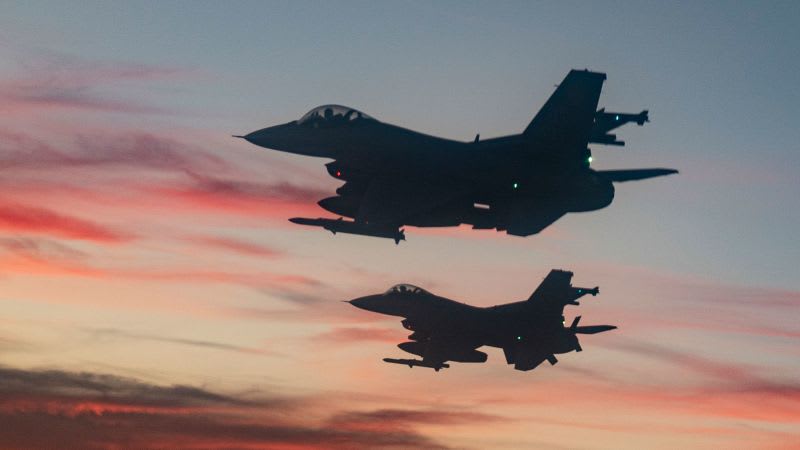 7 hr 8 min ago
Russian troops are turning Bakhmut into "a total ruin," Ukrainian regional military chief says
From CNN's Stephanie Halasz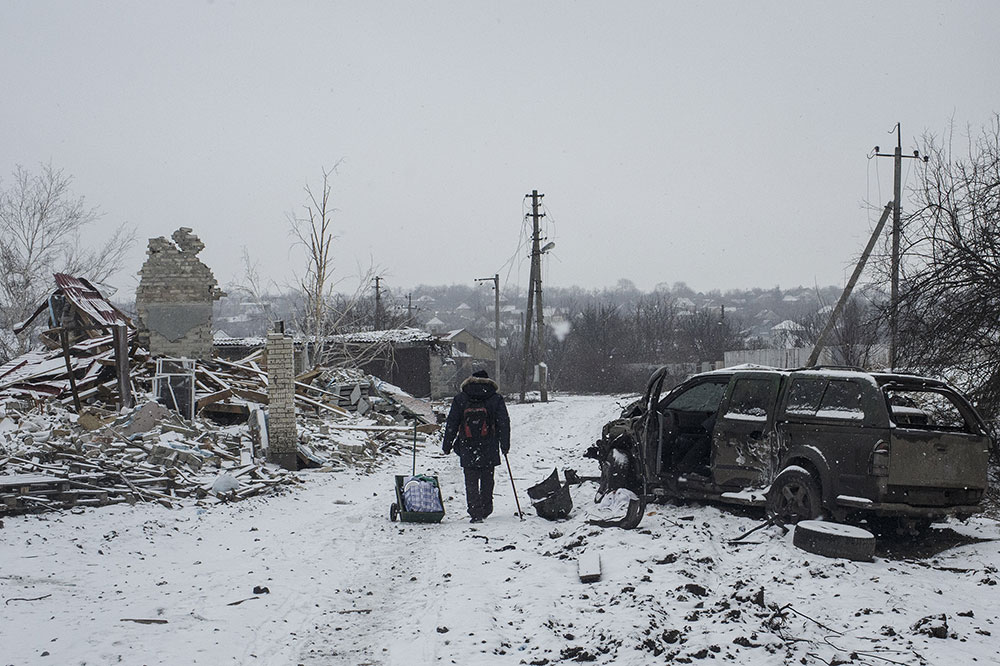 A man walks through the rubble of a building destroyed by shelling in Bakhmut, Ukraine, on January 29. (Marek M. Berezowski/Anadolu Agency/Getty Images)
Russian troops are pummeling the eastern Ukrainian town of Bakhmut into what the Donetsk region military administration head Pavlo Kyrylenko called a "total ruin."
Two people were killed Tuesday, including a child, Kyrylenko said on Telegram. Four civilians were wounded, he added.
"Russians are levelling Bakhmut to the ground, killing everyone they can reach. We are carefully documenting all war crimes. They will be held accountable for everything!," he wrote on Telegram.
CNN reported in January that the US and Western officials are urging Ukraine to shift its focus from the brutal, months-long fight in the Bakhmut and prioritize instead a potential offensive in the south, using a different style of fighting that takes advantage of the billions of dollars in new military hardware recently committed by Western allies.